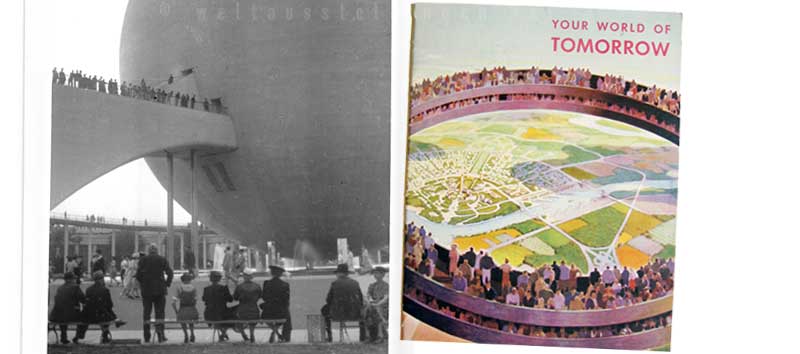 [1] The entry to the Perisphere. [2] Your world of tomorrow. Description to the exposition in the Perisphere.
Trylon and Perisphere were the architectonical marks of this world exposition.
The Trylon, a kind of needle with a triangular outline was with his height of 700 feet (213 metres) a landmark for the whole exposition area and also visible beyond.
The diameter of the Perisphere was 200 feet (61 metres). The Perisphere contained the exhibition "Democracity", a model of an "ideal" city of the year 2039 by the american architect Henry Dreyfuss.